Cloud computing helps in running business operations quickly and effectively in response to changing market conditions. It has opened up previously unimaginable opportunities to develop a very engaging consumer experience.
By the help of the cloud computing, people and businesses have changed their behavior, and multiple business lines are now able to get things done by skirting IT regulations.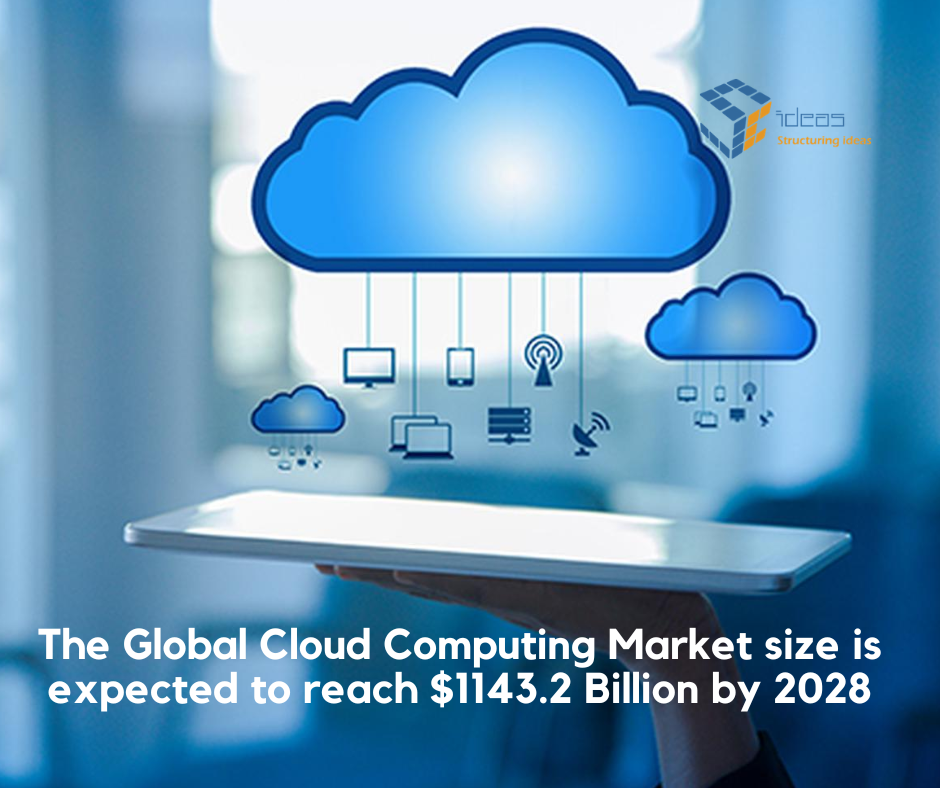 Fundamentally, corporate spending, digital business decisions, and vendor & technology selection are all being impacted by cloud developments. Emerging technologies like artificial intelligence (AI) and ML (machine learning) make it possible for businesses to use AI capabilities, which promotes cloud expansion. Rapid digitalization is forcing organizations to change their application and infrastructure landscapes in order to improve cost effectiveness along with business agility.
By integrating cloud solutions and services, businesses may support their new core business operations, move corporate workloads to a cloud platform, and lower network latency. Data security and privacy are organizations' top priorities, which necessitates digital protection for information storage, use, and transmission. Some of the crucial security services provided by the vendors include data encryption, authorization management, cloud integration, access control, communication security, monitoring & auditing, and business continuity services.
Because cloud computing services offer insights into partnership methods, go-to-market plans, alliances, investments, alliance and acquisition strategies, and best operational practices, businesses are embracing them. Cloud computing services also make it easier to track, compare, and evaluate business activities and make sure that business operations are in accordance with client requests.
More People Are Using Hybrid Cloud Services
Businesses with current infrastructure are embracing cloud computing services and are prepared to use a hybrid strategy so they may profit from both on-premises and cloud services. Due to the certain advantages, such as no upfront infrastructure setup fees as well as the availability of computing services on demand, SMEs are widely adopting cloud computing services. These elements are supporting the surge in demand for cloud services in various organizations. Improved workload management, more security & compliance, and effective integration within DevOps teams are all advantages of the hybrid cloud.
Market Restraining Factors
Critical Data Loss And Corporate Operations Being Damaged By Cyberattacks
Cloud computing services assist businesses in increasing operational effectiveness and cutting costs. Additionally, these services have a number of benefits, such as scalability, flexibility, and agility. The data stored in the cloud is still vulnerable to hackers even though the cloud provides a number of advantages and security precautions. The amount of data being produced is growing, and businesses are starting to take more steps toward digital transformation. Enterprise data is exposed to risk from cyberattacks like Specter, Meltdown, cloud malware injection assaults, account or service hijacking, and man-in-the-cloud attacks.
Service Type Outlook
On the basis of service type, the cloud computing market is classified into infrastructure as a service (IaaS), platform as a service (PaaS), and software as a service (SaaS). The IaaS segment covered a substantial revenue share in the cloud computing market in 2021. The demand for IaaS is increasing due to the rising desire to minimize IT complexity, engage a qualified workforce to manage the IT infrastructures, and lower deployment costs for data centers.
Enterprise Size Outlook
On the basis of enterprise size, the cloud computing market is fragmented into large enterprises, and small & medium enterprises. The small and medium-sized enterprises (SMEs) segment acquired a significant revenue share in the cloud computing market in 2021. The rise is attributable to the expansion of SMEs in developing nations like China as well as India. The market is also expected to grow as a result of an increase in SMEs' need for cloud computing services to streamline workflow and save operating expenses.