1. Delivery of Seamlessly-connected, Fully-contextualized Experiences Across All Channels
The number of customers demanding fully-connected, perfectly-contextualized buying experiences across all channels is growing, and this trend is only likely to continue. In fact, the results of a survey conducted by Salesforce reveal more than 76% of B2B buyers expect companies to ensure seamless interactions and comprehend how they use the organizations' products.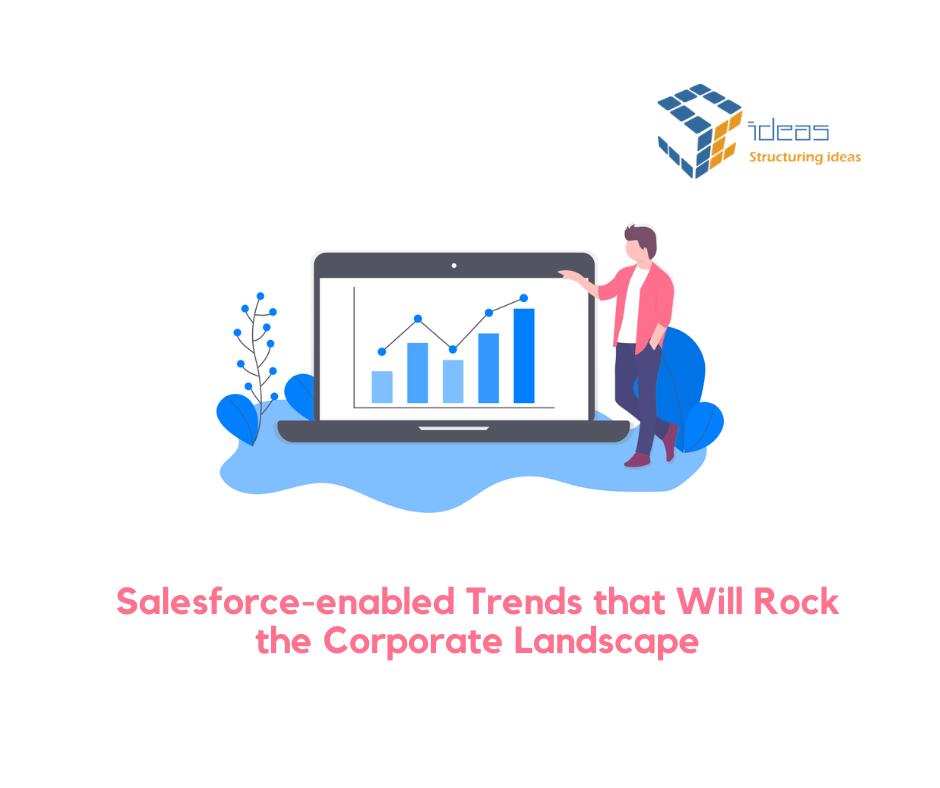 However, providing good contextualized buying experiences on demand can be a daunting task, as customer data is gathered at multiple touchpoints, through various channels. "Companies interact with clients using different channels – their websites, social networks, e-mails, phone calls and in-person visits to customer offices.
Salesforce Commerce Cloud is the solution that businesses rely upon to get the big picture of their customers' needs. "Commerce Cloud helps companies get a single view of customer activities across marketing, sales and service, no matter where they occur.
2.Efficacy of Employee Healthcare Systems Set to Improve Considerably
The outbreak of the COVID-19 pandemic has made employee health the top priority of organizations. Companies want to ensure their people are able to work together with clients, prospective customers and business partners safely. To meet this requirement, Salesforce has come up with Health Cloud 2.0, a user-friendly solution that will help firms ensure the safety and well-being of their employees.
Salesforce has developed novel products to combat the pandemic. They have released a robust vaccine management solution, which is used extensively across the world. Health Cloud 2.0 will empower companies to organize safer in-person events for their people, clients and other stakeholders. The product facilitates hassle-free management of attendee registrations and verification of COVID-19 vaccination status. The product will also be very useful to ensure effective implementation of the hybrid work model, which many firms are embracing.
The Salesforce product also allows businesses to streamline contact tracing. Companies can collect all required data from people who are infected by the virus or exposed to it. Organizations can also develop visual maps of contacts to identify and prevent likely outbreaks.
3.Development of Apps to Engage Customers Will Become Easier
Salesforce pulled a coup when it announced that it has acquired Slack, a leading provider of digital collaboration solutions. IT industry analysts across the world debated about the impact of this acquisition but everyone agreed that it was a truly groundbreaking development, for a good reason – the deal would enable Salesforce to marry the app-building capabilities of Slack with its own products that allow users to communicate and work effectively.
Salesforce's acquisition of Slack will enable users to integrate different apps (including those developed by non-Salesforce companies) with the CRM platform in a hassle-free manner. This will go a long way in enhancing productivity considerably. Organizations will get seamless access to the largest open eco-system of business apps, as a result of the acquisition. The online collaboration platform comes with a robust architecture that enables it to connect with more than 2400 apps.
As you can see, the strategic deal between Slack and Salesforce will help users of the latter to connect more effectively. The integration of these two platforms will play a key role in giving a boost to the use of business apps in 2022.