Retailers are finding it necessary to incorporate multiple channels into their sales and distribution in order to stay competitive. The large number of consumers purchasing products online has grown dramatically in the last 20 years to the point where people are comfortable pulling out their phone in a crowded restaurant and making an impulse purchase based on the recommendations of friends and family.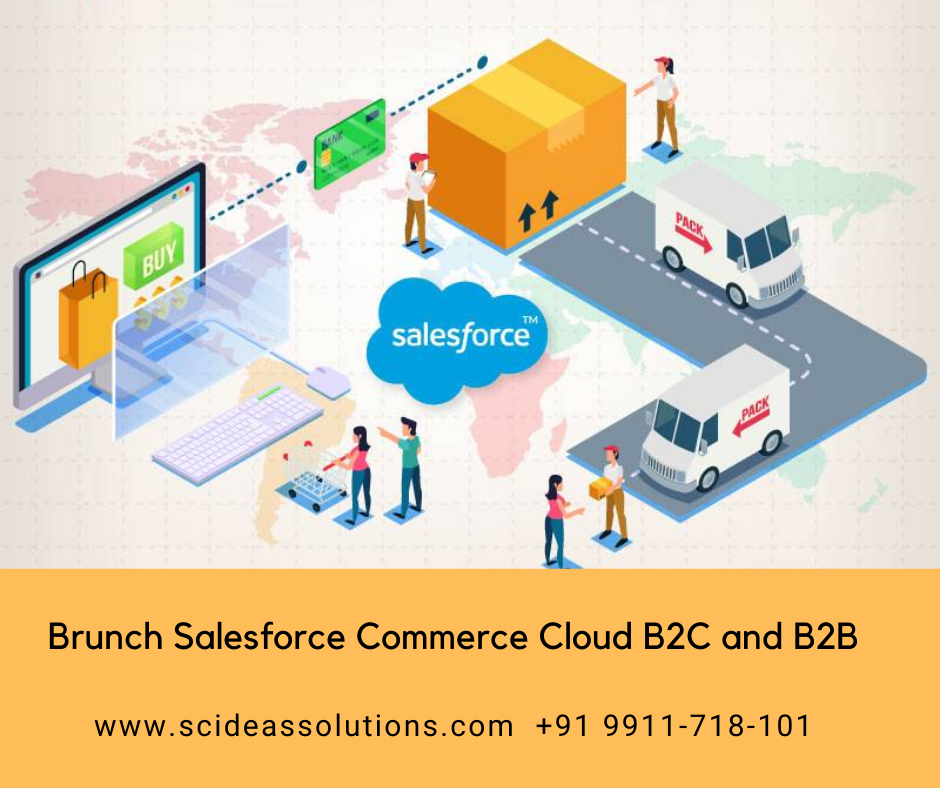 What is Salesforce Commerce Cloud
Of all things Commerce Cloud, it is not shopping Cart is just one of the components that makes shopping online possible. To use the words of Salesforce:
"Commerce Cloud​ is the world's leading B2C and B2B commerce solution. Commerce Cloud is a multi-tenant, cloud-based commerce platform that empowers brands to create intelligent, unified buying experiences across all channels – mobile, social, web, and store."
Allow me to translate
Commerce Cloud offers a suite of features designed to transform how brands there are many ways to connect with customers at every stage of the customer's journey. Not only that, Commerce Cloud creates a seamless transition from one channel to another so every business is supported across every medium and point of engagement.
With all the shifts in consumer buying habits and the technology when you make purchases, this type of omnichannel oversight gives a retailer far more control from discover through engagement, transactions, analytics, customer service, community development, and relationship building.
What sets Commerce Cloud apart is Salesforce.
Marketing automation and the Marketing Cloud is just one of many services available to Commerce Cloud users
When Salesforce acquired Demandware in July 2016 and used that acquisition to launch Commerce Cloud based , it added eCommerce to an enterprise-grade platform complete with scalable technology including the world's number one CRM, help desk software, sales, service, marketing, workflow automation, reporting and more.
It's not just omnichannel commerce; it's unified commerce.
Commerce Cloud B2C and B2B
Salesforce delivers everything an retailer needs to take their business online including marketing, merchandising, content management, handling and deploying promotions, customer service management, order fulfilment, inventory, endless data, and artificial intelligence that maximizes customer personalization on a 1-to-1 level. Both B2C and B2B users can also take advantage of the platform to create engaging ad experiences.
Who Uses Salesforce Commerce Cloud
Commerce Cloud powers some of the most well known brands in the world, unifying customer experiences at every touchpoint and making retail (both on and offline) easier to manage. This includes brands like:
GoPro
Ethan Allen
Godiva
Fila
Converse
Joann
Pandora
Skullcandy
Under Armour
Commerce Cloud B2C and B2B
While the list of major brands is a long one there's plenty for growing businesses to gain from working with Commerce Cloud. Most notably, the scalability of the system and comprehensive feature-set.
It's easier than ever to operate an eCommerce business without turning to IT support for provide any specifics and the update and promotional launch.