Serve uses SugarCRM's unique time-aware customer experience platform, allowing you to access the most relevant customer information and deeper insights to drive more informed decisions and faster resolution times.
Sugar Serve comes with extensive features for complete customer service and sales solutions, delivered on Sugar Cloud. It includes service console, case management, SLA management, case routing, self-service, analytics, and reporting. If a company offers a fast, efficient, and personalized service, the degree of loyalty of its customers increases exponentially. Here are the reasons why a company should use Sugar Serve.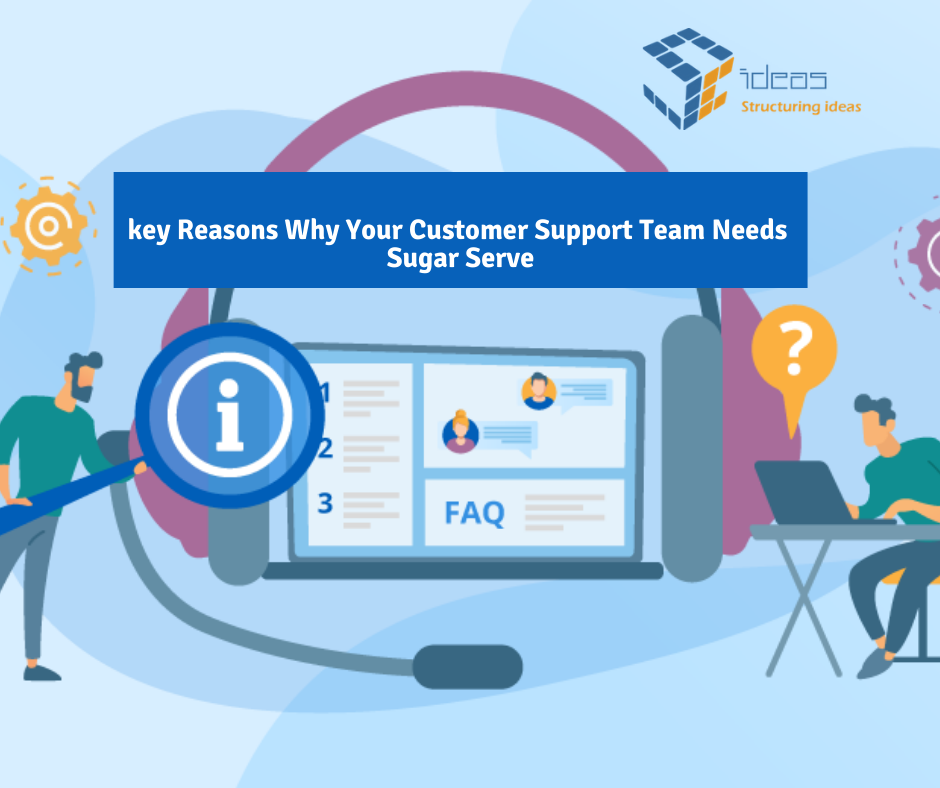 Sugar Serve, SugarCRM's customer service automation platform enables businesses to build a great customer relationship by delivering relevant and personalized experiences throughout the customer journey. It helps to resolve customer queries quickly, efficiently, and reliably without any need to check purchase history. Creating outstanding customer experiences has become easy with Sugar Serve using an interactive dashboard to self-service portals. Sugar Serve provides your team all the relevant information at the right time for any issue or interaction.
Cost reductions
Sugar Serve achieves a significant cost reduction and accelerates the return on investment by automating key customer service processes. In this way, it makes the services much more profitable.
Improvement of efficiency
Sugar Serve provides the information to the support team in real-time, increasing the quality and efficiency of the work. It also provides a supportive dashboard to the team which optimizes the entire support process globally.
Intelligent case assignment
Apart from the prioritization of the support cases, Sugar Serve guarantees the optimal attention to each customer query by automatically assigning it to available and appropriate agents. For this purpose, Sugar Serve uses the process automation functionalities of SugarBPM.
Ability to build relationships
Sugar Serve helps companies increase customer loyalty by providing quick and personalized services. Having loyal customers means more business opportunities coming with them.
Standard and customizable reports
Customer service agents can provide full reporting on their activity using 60 standard reports offered by Sugar Serve. It has several customization opinions and allows you to create customizable reports from scratch.
Tech Implement can help you understand, adopt and implement Sugar Serve for creating extraordinary customer experience. Assess your business needs using our self-service portal.