Every entrepreneur wants to run a successful business, but running a successful business is impossible without a good relationship with your customers. You've been able to attract new business through discounting in past years, we can consider this is no longer effective and can have serious consequences. Hence, building better relationships with customers should be your first priority if you want to achieve more.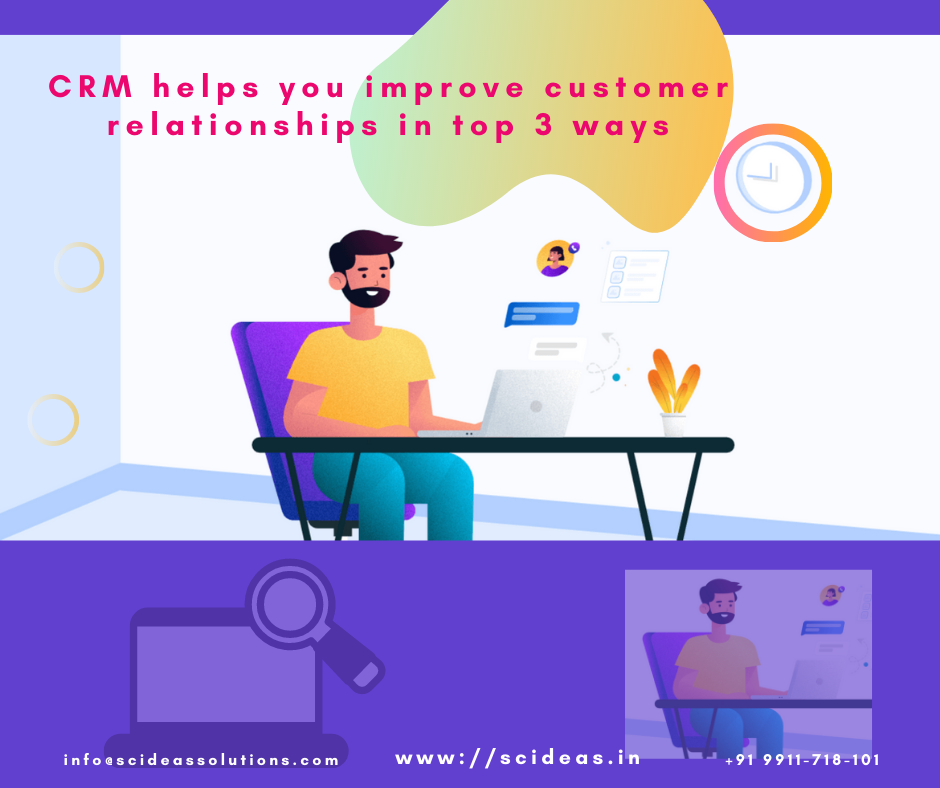 Detailed customer dashboards.
When all of your customer data is entirely at one single location, spend less time on it when searching for individual pieces of information. 360-degree customer profiles centralize sources of customer information so that it's all available on a very convenient dashboard. A single customer view, you can see order history, transactions, email messages, previous customer support interactions and many more.
When a customer reaches out to you, you'll be able to see every customer interaction you've ever had with them. All without having to dig for information.
Access important information on the go.
Sales representatives need to be able to deliver great customer service no matter where they are—at their desks or out on the road. CRM systems are designing with mobility in mind.
It doesn't matter if your employees in a cab on the way to a meeting or anywhere else. As long as they have an internet connection, your team can stay more Productive.
Knowledge at your customers' fingertips.
Some customers will do absolutely anything to avoid making telephone calls. That really plays to your favor. Sure, you could tell insist that they call or email. Or you could create a knowledge management portals using your CRM it enable users to discover and retrieve information to support their business objectives. Many CRM systems also let customers build their own new online communities. These are spaces where customers can ask each other for support and provide your business feedback. An IT consultant with CRM experience that helps you with setup.
Get the better out of your CRM system.
If you're not using your CRM to build strong brand loyalty and enhance your customer service efforts, you're missing out. These top features will allow you to tap into and improve your customer's experience.