SugarCRM software enables an organization to manage the complete customer lifecycle and capture, integrate and analyze data across all customer touchpoints. By doing so, you can increase customer loyalty, improve marketing effectiveness and sales productivity.
A successful CRM strategy starts with well-defined business objectives. It also includes detailed functionality requirements, a methodology for provider due diligence and selection (according to the company's needs), and a solid end-user training and support program.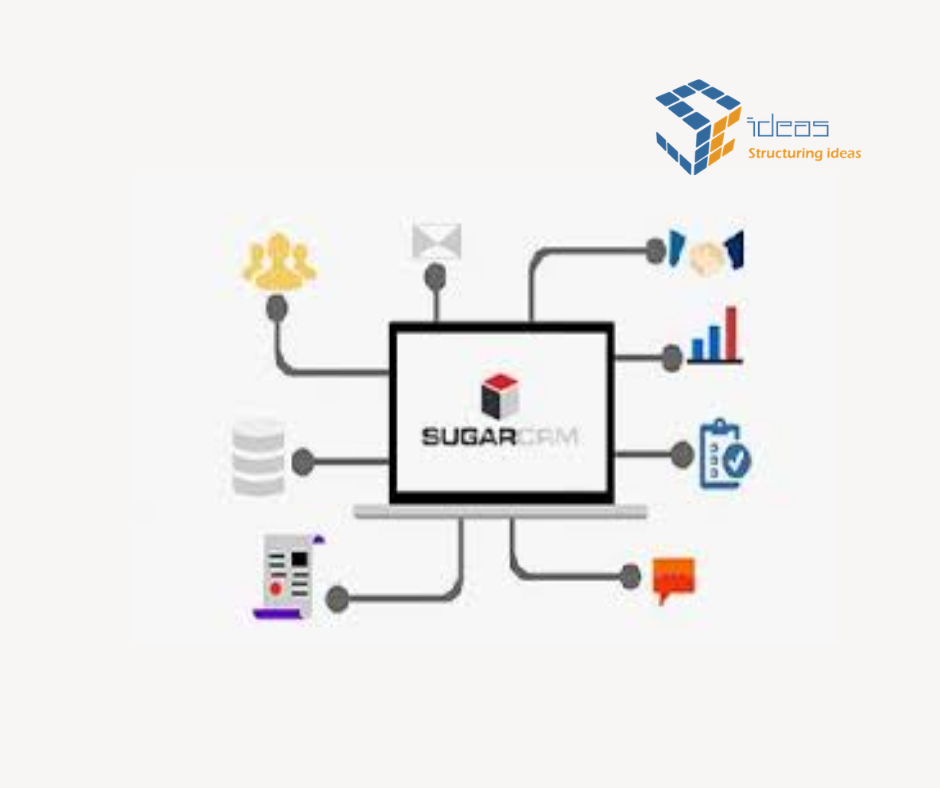 SugarCRM is one of the leading market providers, offering functionality such as salesforce automation, marketing campaign automation, customer support, collaboration, mobile CRM, social CRM and reporting. SugarCRM provides commercially licensed software built using open source components. They state that this "provides users with greater control, ultimate flexibility, and lower lifetime costs." So, according to these characteristics, how can you get the most out of your software automation tool?
Related: Faster Time to Revenue Means Ditching the Spreadsheet
Make The Most Out of SugarCRM before a Marketing Automation Integration
Marketing automation is one such area that requires deep-diving into specifics so you can get the most accurate match. It might not be an easy process and depending on the size/growth of your company, the criteria and specifics list will keep building up.
You need to start small and basic, analyzing if your standard marketing and sales areas require automation. If yes, then match these basics with the software. A good understanding of your current software capabilities will ramp up any integration.
A few criteria to exploit from your SugarCRM before any integration:
1.  Customization. Personalizations on email campaigns, newsletter designs, landing pages, and social messages will make other existing data more unique and allow you to nurture your prospects.
2. Ease of Use. The better your users know your SugarCRM, the further they will utilize new data or feature integrations. Remember that good training gets users comfortable using it, and speeding adoption and creating product champions.
3. Features. The tasks the tool allows you to perform are essential to know. Educate your users on the basic SugarCRM features (like email campaign automation, lead management, web engagement analytics, real-time alerts and social media automation).
4. Customization. Personalizations on email campaigns, newsletter designs, landing pages, and social messages will make other existing data more unique and allow you to nurture your prospects.
5. Integration & Alignment. The more systems you need to integrate, the more complex it will get. A previous strategic alignment of SugarCRM with the rest of your software should ease the execution of the integration processes.
The point of marketing automation integration is to drive more sales; hence it needs to serve that purpose more than anything else.
What to Expect from Your Sugar CRM Integration
Now that you know how to best use your SugarCRM, integrating with other systems will bring you additional benefits, listed below:
1.     Save Time. By creating multiple campaigns to send, you can schedule customized emails to any number of customers, set up auto-responders for daily follow-ups, and automate messages for various social media channels. You will save time and achieve consistency.
2.     Better customer relationships through detailed profiles. Various communication channels will help you gather new information about customers. After analyzing these data, you can deliver more valuable messaging to your potential buyers and current customers to build strong relationships.
3.     Monitor Omni Channels. Monitor all the channels you use to interact with your potential buyers and current customers. From website visits to social media, you can get detailed information on which customer did what and where in minutes.
4.     Better lead conversion and ROI. A Forrester report mentioned by a Martech article revealed that B2B marketers who implement marketing automation experience a 10% increase in their sales pipeline contribution. No more to be said!